MADURAI: Living donor liver transplant was successfully done for two children at the Apollo Speciality Hospitals in Madurai under the Chief Minister's Comprehensive Health Insurance Scheme after obtaining all approvals from TNHSP-CMCHIS committee in Chennai. 

Two children, both seven years of age with end-stage liver disease, underwent liver transplantation in August and October 2019. For one child, her mother had donated the liver and for the other child liver was donated by her father. The outcome was successful.

Dr.Rohini Sridhar, Chief Operating Officer, Apollo Hospitals, Madurai, along with a team of doctors, addressed a press conference here on 29th November 2019 to brief mediapersons about the first successful paediatric living donor liver transplant for these two children who are presently doing well after the transplant was done.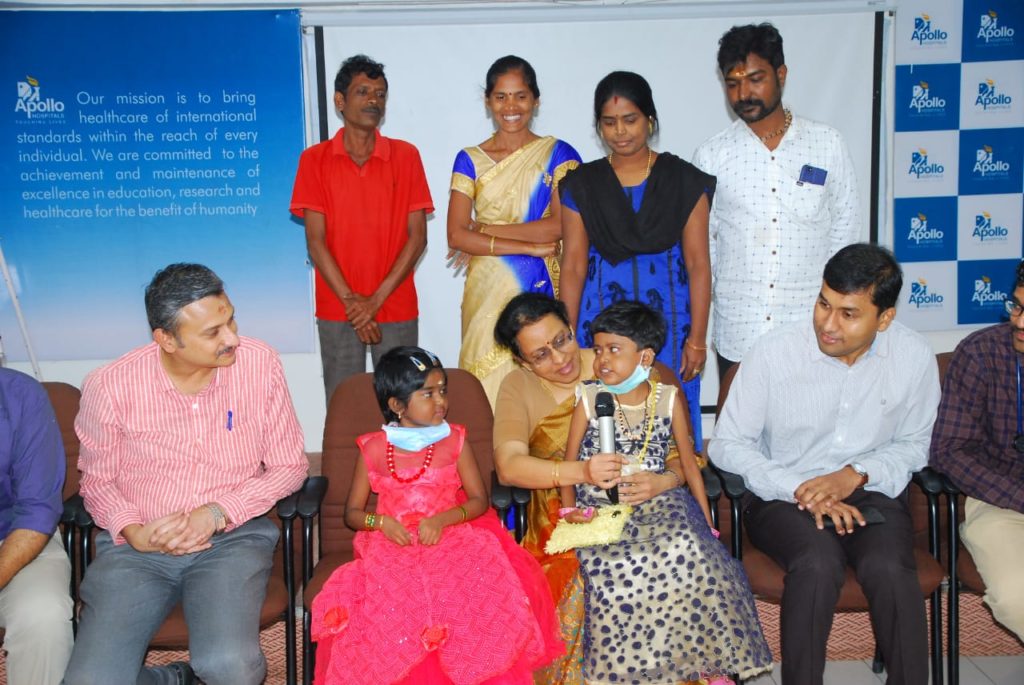 Dr.Murugan Jeyaraman, senior consultant paediatrician and neonatologist, has said that liver disease among children is one of the most under-diagnosed and under-treated illness. "Several of them travel to Chennai for treatment but we have now done liver transplant in Madurai Apollo," he added.

According to consultant gastroenterologist Dr.Rajesh Prabhu, majority of paediatric liver diseases are acquired by birth and children can be longest survivors after liver transplant was done.

Dr.Padma Prakash, consultant intensivist, said that living liver donation is the only practical option available and children require only a  small size of liver. "When parents are donors, it gives huge immunological advantage," she pointed out.

A team of surgeons and anaesthetists were involved in this procedure done at Apollo Hospitals in Madurai and include Dr.Lenin, Dr.Manish C.Varma, Dr.J.Madhusudhanan, Dr.Sashidhar, Dr.Anand Ramamurthy, Dr.Manjunath, Dr.Raghuvamsi Chaitra and others.