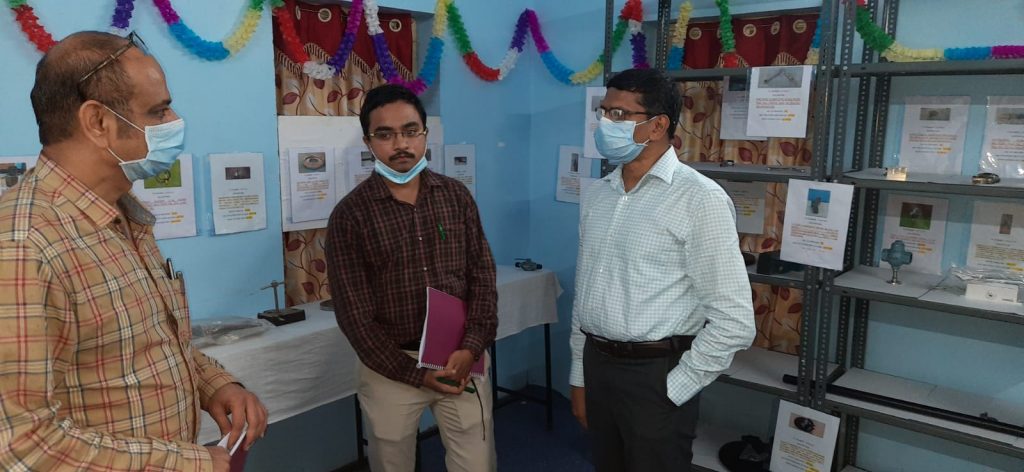 MADURAI: The Southern Railway Madurai Division has done a very useful specific to the point expo here to tell the suppliers/ manufacturers etc on what exactly the Indian Railway wants- for spare parts / ancillary parts and the supplies needed for railway engine and coaches' maintenance. (The expo stalls are from 10 am to 6 pm)
In Madurai, the Divisional Railway Manager of Madurai Railway Division (Southern Railway) Mr.V.R.Lenin, who is the Divisional Head here, had inaugurated the special exhibition stall on 13th January 2021 opened for the benefit of those who wants to know what the Railways exactly wants. "Railways are in need of components and spare parts to maintain rail engine / coaches regularly. These spare parts are being supplied by private agencies-suppliers, In order to procure good quality items and extend opportunity to more local vendors, a Stores Exhibition Hall was set up in Madurai Railway Divisional Office here," a railway press release here informed today.
"It is for railway engines, railway coaches and maintenance of railway compartments etc. The Railways require many ancillary parts. There are only a private suppliers/ companies right now. So, to create a larger awareness and share the information on what ancillary parts we want, this special stall expo was arranged in Madurai railway premises……Madurai Division DRM Mr.V.R.Lenin had inaugurated this important expo stalls…..and ADRM Mr.Lalit Kumar Mansukhani / engineers/ other railway staff, were among those who were there at the inaugural of Railway Stores stall expo," a press release from Madurai Division PRO office here informed today- on 13th January 2021.
The items include passenger emergency alarm chain etc. Avvaru Kiran Kumar, Divisional Materials Manager and other senior officials, explained about the specific requirements of railways. Interested manufacturers and vendors can visit this exhibition to know exactly about the requirement of Railways and also promote their business by supplying spare parts to the Railways. (Exhibition on working days from 10 am to 6 pm at Madurai Railway Division office in Madurai).