MADURAI: Corporation Commissioner Mr.S.Visakan today inspected various construction works going on in Madurai city at various places here in Zone-1 on 23rd September 2020. He personally took data and details about the civic infrastructure development works being done now at various places in Madurai city at a cost of Rs.31.54 crores.
A press release from the Madurai Corporation here today informed that the Corporation Commissioner Mr.S.Visakan had inspected localities in Ward 21- Pethaniyapuram NSK Salai 8th Street, Thomas Street, Malligai Street, Thaamarai Street etc. Road laying- paver block works were inspected in Ward 22.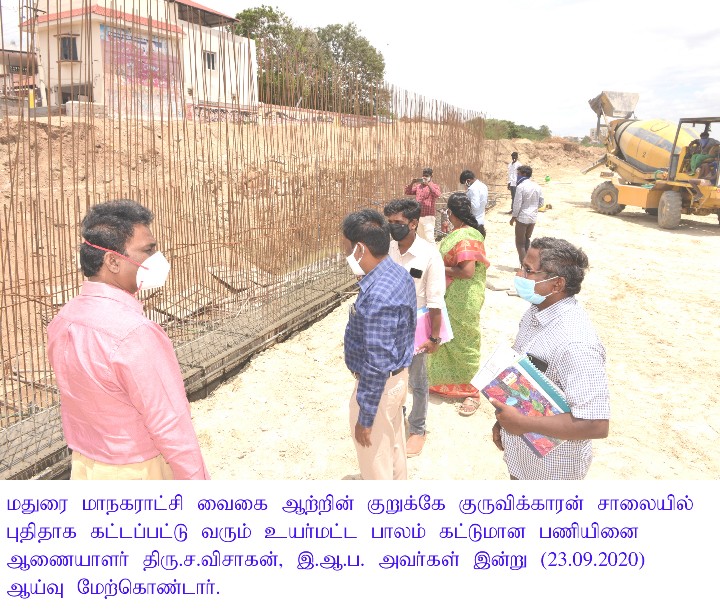 New Jail Road, Goripalayam Vaigai River Thenkarai, AR Palam bridge etc were also covered during this inspection here today. Madurai Corporation Commissioner in-charge Mr.Sekar, senior official Mr.Kulandaivelu, Corporation PRO Mr.Chitravel and others were among those present during the Madurai Corporation Commissioner's inspection here today- on 23rd September 2020.