(Reported by M.S.Karthik)
MADURAI: Tamil Nadu Chief Minister Mr.Edappadi K.Palanisami has today laid foundation stone for establishing a world class heritage museum to display artefacts excavated at Keeladi site in Sivaganga district near here. On 20th July 2020, the Chief Minister had laid the foundation stone for the proposed 30,000 sq.ft museum coming up at Konthagai village in Sivaganga district at a cost of Rs.12.20 crore.
The museum will highlight and showcase the rich ancient heritage and culture that thrived at Keeladi near Madurai. More than 5,000 artefacts taken from excavation site by archaeology experts will be displayed at the museum.
Mr.Edappadi K.Palanisamy laid foundation stone through video-conferencing facility from Secretariat in Chennai today morning. Excavations took place in phases at Keeladi site in Sivaganga district from the year 2014. Excavation works are still going on.
The aretefacts taken out from Keeladi site are temporaily displayed at World Tamil Sangam building in K.K.Nagar here. A permanent museum building is now being constructed by Tamil Nadu government- opposite to Keeladi Vel Murugan Temple.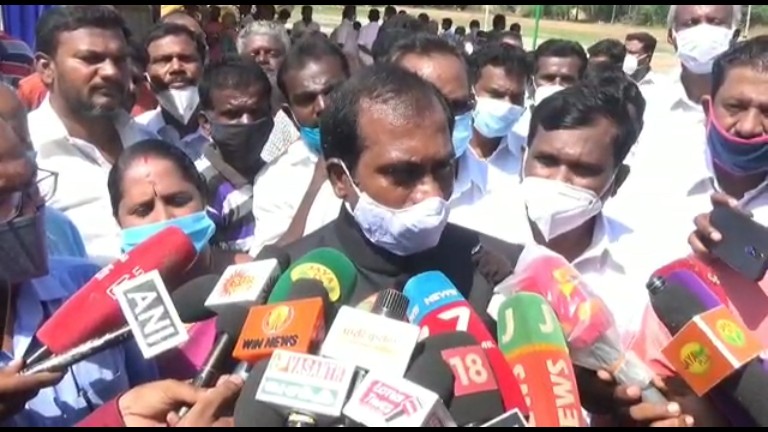 Minister Mr.Pandiarajan, senior IAS officer Mr.Udhayachandran, Sivaganga district collector Mr.Jayakanthan, MLAs and officials took part in the event held today morning. The ancient civilization and heritage of nearly 2,000 years old at Keeladi will be on display in the museum.