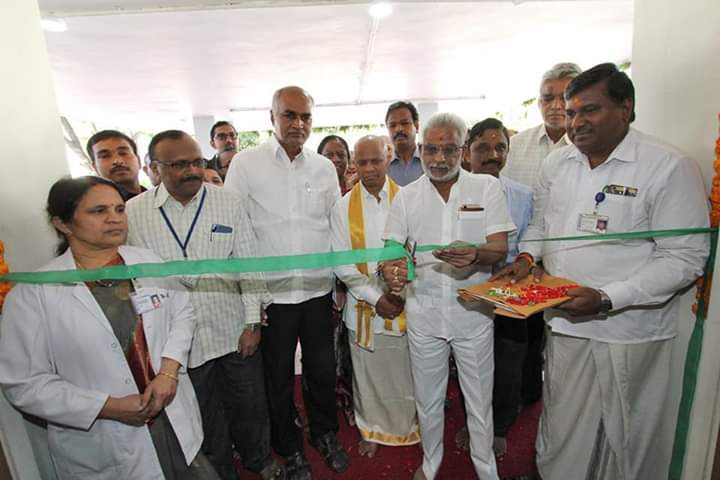 TIRUMALA: The renovated and modernized Aswini Hospital at Tirumala, the abode of Lord Venkateswara, was declared open by the Tirumala Tirupati Devasthanams (TTD) Board Chairman Mr.Y.V.Subba Reddy today – 14th February 2020.

This hospital's renovation and upgradation work was taken up by the TTD with the support of Tata Trust so as to provide emergency medical care to patients at Tirumala itself.

Speciality doctors, medical equipment and emergency care will be available in Tirumala with the inauguration of this renovated Ashwini Hospital today. Till now, emergency cases were being rushed to Tirupati.
Good treatment and medical intervention will be available in Tirumala where medical equipment worth nearly Rs.2 crore was procured.  The TTD has said that multi-bedded Ashwini Hospital is now an emergency hospital on the Seven Hills of Lord Balaji to take care of devotees who are from various age groups, especially the elderly.
Top TTD officials including Mr.A.V.Dharma Reddy, Chief Engineer Mr.Ramachandra Reddy, doctors Dr.Narmada and Dr.Kusuma Kumari and others were present at the inauguration of upgraded/renovated Aswini Hospital in Tirumala today.