MADURAI: A degree college lecturer from Khammam in Telangana State has voiced her anguish as a mother and a teacher on the ghastly rape and murder of a woman veterinary doctor in Hyderabad on November 27th 2019, which shocked and moved the entire country.

From police department to Parliament, this is the BURNING issue now and Mrs.V.Sudha Rani from Khammam spoke to 'Lotustimes' news website today saying that the way in which the woman was raped and burnt should be the same treatment that must be given immediately to the sadist rapists. The entire country has expressed shock and solidarity to the family demanding strict laws for protection of women, preventing violence against women and fast track punishment.

DON'T GIVE CASUAL TREATMENT: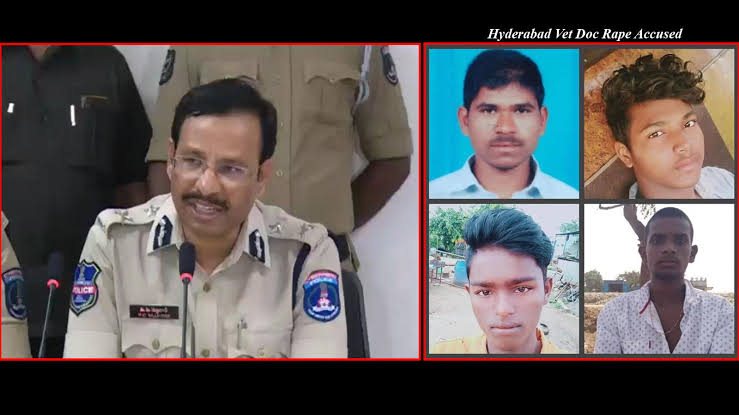 Mrs.V.Sudha Rani who is in teaching profession also highlights the importance of value-based education to children from school level. 
"Without that even if you do a Ph.D. what is the use……At the same time, we must educate people about IPC -Indian Penal Code- and our Constitution. There are provisions for tough punishment to the accused and it should happen fast…..The Hyderabad incident is a burning issue," she said.

Expressing her anger over what happened to the woman doctor near Hyderabad airport, Mrs.Sudha Rani has said that a casual treatment and legal delays should not happen since the whole country is demanding that casual treatment is not the answer for this Hyderabad tragedy and the accused must face harsh punishment.

ROLE OF PARENTS:
While demanding for a quick action by the police, courts and government, the Telangana mother has said that the role of parents is equally important in monitoring their children's movements and timings.

"A DAUGHTER IS EQUAL TO 10 SONS. LET US PROTECT OUR GIRL CHILD, DAUGHTERS AND OUR WOMEN.
GIVE THE HIGHEST PUNISHMENT TO THOSE INVOLVED IN HYDERABAD RAPE AND MURDER BECAUSE THEY SHOULD ALSO FEEL THE SAME PAIN," Mrs.Sudha Rani had appealed on December 2nd 2019.