MADURAI: Amway India has launched the fourth phase of its water conservation project in Dindigul district in Tamil Nadu in partnership with the district administration today 1st December 2019.

The fourth phase of this project was started in Nilakkottai taluk and inaugurated by Forests Minister Mr.Dindigul C.Sreenivasan along with Dindigul district Collector Mrs.M.Vijayalakshmi, Mr.Rajeev Das Gupta, Vice-President (Manufacturing and Projects), Amway India. The district magistrate also was present.
The project aims at conserving, regulating and restoring water resources for the benefit of villagers and communities. Water solutions will be implemented and water-starved villages in Dindigul district will be benefited.

According to a press release here today, the first two phases of Amway India's project in 2016 and 2017 had focused on reviving the groundwater levels. The third phase last year aimed at protecting and conserving water sources to mitigate water scarcity. In this fourth phase, it aims for sustainable water management. 

CHECK DAM: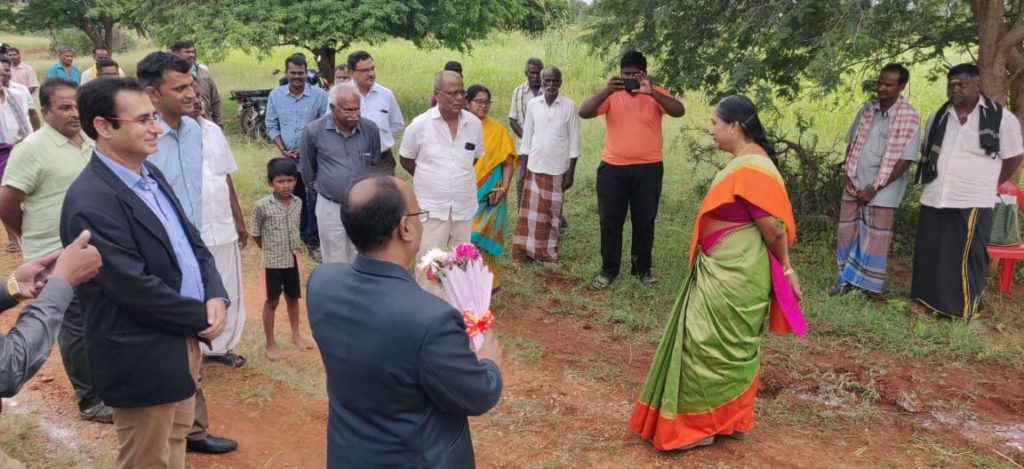 Mr.Anshu Budhraja, CEO, Amway India, has said that the project is an example of Amway's social responsibility and innovation. Rainwater harvesting, water conservation mechanisms and livelihood issues are being addressed through the water conservation project.

Amway India has partnered with Green Venture, an organization that specializes in water conservation, to execute this project in Dindigul district. Mr.Rajeev Das Gupta, Vice-President,  had explained that the first three phases have laid a strong foundation towards restoring six supply channels from Mavuthar Dam to OonambuOdai covering 21 kilometers. 

A check dam was constructed to hold rainwater, recharging of 384 open wells and 295 borewells was done in the region and with the support of Dindigul district administration, the project will ultimately create a water model to address the issue of water scarcity, the press release said.