MADURAI: The Bharatiya Janata Party (BJP) cadres across the country are in full 'JOSH' as organisational genius Shri. B.L.SANTOSH was elevated and appointed as BJP National General Secretary (Organisation) on July 14th 2019 Sunday.
Party president Mr.Amit Shah chose Mr.Santosh for this this key post at a time when the party is gaining from strength to strength in all States and especially in the south. He hails from Karnataka and till now held the responsibility of BJP National Joint General Secretary (Organisation) looking after Tamil Nadu, Karnataka, Kerala and Goa.
MASTER STRATEGIST: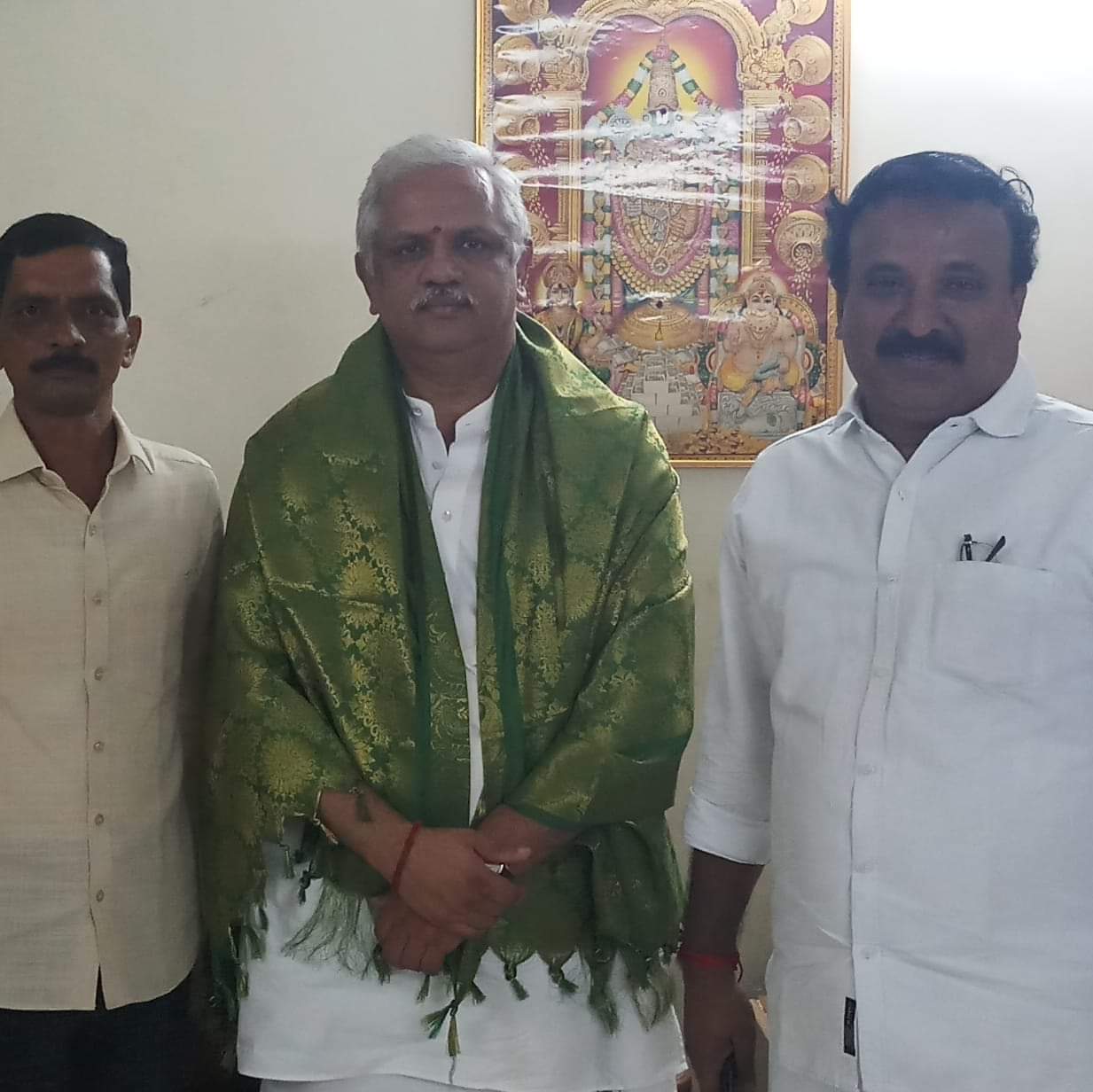 Party sources told 'Lotus Times' on Monday that the choice and elevation of Mr.B.L.Santosh as national general secretary (org) of the party was a perfect right move by Prime Minister Mr.Narendra Modi and party president Mr.Amit Shah.
"Santoshji is a genius in party's organization matters…….He has a very vast experience and strong grip on organisational issues in many States….He is an ideologue for the party functionaries. Earlier, he did impressive work in the RSS. As organisation general secretary in Karnataka for eight years, he did splendid work for expanding the BJP base," a senior leader has said.
A BIG BOOST FOR THE SOUTH:
Mr.B.L.Santosh replaces Mr.Ram Lal as national general secretary looking after all organisational matters with immediate effect. Since he is very familiar with the dynamics and electoral issues in southern States, it will be a further boost to strengthen the BJP in the South.
He is an engineering graduate B.E. in Instrumentation Technology with experience in designing. Now, he can design the party's success in a more emphatic way under the guidance of Mr.Amit Shah and Mr.Modi and senior colleagues in the BJP.
This key strategist of the BJP is very soft-spoken, tech-savvy and very fluent in English. His organisational skills were in full flow when he was RSS Pracharak.
The 'Lotus Times' news website from Madurai extends its greetings, wishes and congratulations to Mr.B.L.Santosh Ji who has been elevated as national general secretary (Org), which is considered as the second most powerful position in the party. He was present at the launch of 'Lotus Times' English website in Madurai on March 4th 2017.