MADURAI: The Madurai Lok Sabha constituency has been selected as one of the 'star constituencies' of the Tamil Nadu BJP because of high prospects of election victory and the active visible groundwork being done by party leaders and cadres in Madurai, said BJP State EC member Mr.Kattalai S.Jothi,
"Out of the 30 Parliament seats in Tamil Nadu, our party had identified 10 LS seats as special ones in view of the good winning chances and field work done here. Madurai certainly tops the list for BJP and we have to convert that work to winning the 2019 Lok Sabha polls in Madurai," he said speaking at the Madurai North Assembly segment review meeting of Shakthi Kendra / Maha Shakthi Kendra in-charges on September 8th 2918 Saturday evening.
BLAs and BOOTH COMMITTEES: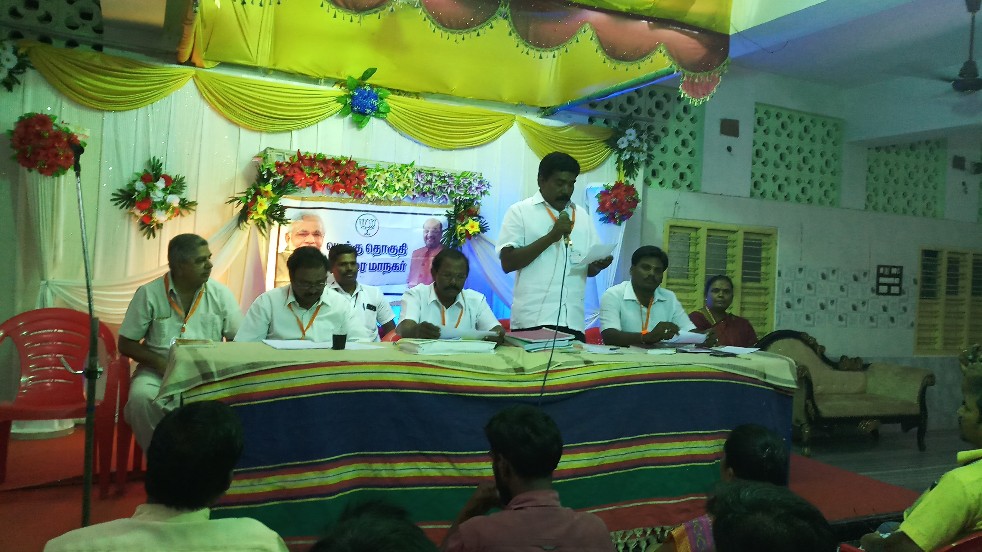 Madurai Parliament constituency in-charge Mr.A.T.Thirumalai Balaji took stock of the work completed in forming booth committees and selecting BLAs Booth Level Agents for BJP in all election booths in Madurai North segment (Sellur and Pudur mandals).
"We are all representatives of Prime Minister Mr.Narendra Modi and our national president Mr.Amit Shah in our respective areas……People are ready to support the BJP in elections and we have to just tap that goodwill Modi generated for us…..: the party leaders have said.
MODI BIRTHDAY:
Earlier, BJP Madurai City unit president Mr.Saseeraman has said that the birthday of Prime Minister Mr.Modi will be celebrated by the party from September 17th to 23rd at various places in Madurai by holding special camps for people.
Among those present include Madurai North Assembly constituency in-charge Mr.U.Hari Singh and Madurai North Assembly segment convener Mr.C.M.Mari Chakkaravarthy.